Cardiovascular Diabetology's 20th anniversary
Milestones

Two decades of Cardiovascular Diabetology
Diabetes mellitus is one of the diseases with the greatest health impact, not only due to its high frequency, but mainly due to the consequences of the chronic complications that this disease entails. The role it plays as a risk factor for systemic atherosclerosis leading to cardiac complications, renal disease, peripheral vascular illness, cerebrovascular accidents, neuropathy and damaged vision is enormous. Consideration of all these factors and the observation that the risk increases with the degree of hyperglycemia have led to the definition of diabetes being repeatedly modified in recent years, lowering the upper fasting blood glucose level from <140 mg/dl to <126mg/dl, subsequently to <110 mg/dl and currently to <100 mg/dl.
Nowadays, cardiovascular disease is the leading cause of mortality and morbidity in developed countries. Metabolic syndrome and abdominal obesity are a growing health problem, often linked to glucose intolerance. Intra-abdominal fat deposition triggers a series of harmful mechanisms, such as the release of inflammatory markers that contribute to the high incidence of cardiovascular disease. In fact, inflammation is an important factor in obesity, metabolic syndrome and diabetes, not only contributing to these disorders, but also being a link between them.
Taking into account these facts, in 2001 my friend and colleague Prof. Alexander Tenenbaum and I began to consider the option of founding a scientific journal specifically dedicated to cover the close inter-relationship between diabetes and cardiovascular disorders. We began to look for a Publisher to whom we could propose our idea of creating the Journal. While searching for an adequate Publisher, a key element was the requirement that it should be an Open Access Publisher. We are fully convinced that the advancement of science requires a free flow of information and ideas. Scientific news should be immediately and freely accessible to all researchers around the world, without burocratic or monetary barriers.
The elected publisher was BioMed Central. Quoting Prof. Tenenbaum's words in his farewell letter (1), "we contacted then BioMed Central (BMC), a United Kingdom-based scientific Open Access Publisher. BMC was then a young and dynamic company, founded in 2000; BMC representatives helped us in each of the initial steps, providing us with guidance and advice. We named the Journal Cardiovascular Diabetology, it was launched on April 2002 and got its first official Journal Impact Factor (JIF) in 2009. BMC is a part of Springer Nature since 2008. During this period Cardiovascular Diabetology has raised its JIF in a nearly constant yearly pattern, presenting a 2020 JIF of 9.951, ranking it in the 93.45 JIF percentile in the category "Endocrinology & Metabolism"— being thus the leading open access journal in the field — and in the 90.49 percentile in the category "Cardiac & Cardiovascular Systems" journals. The Journal is offered more articles for publication each year and the number and quality of the published articles grow continuously". This paragraph adequately summarizes the history of our journal. Two decades have passed since its launching, with the publication of its first paper, an emblematic article on the relationship between hyperglycemia and the molecular mechanisms leading to arteriosclerosis (2).
In a near future, we trust that our journal will serve as a repository of novel scientific research related to cardiovascular biomedical engineering, stem cell treatment, customized stents implantation, genetic therapies, heart nanotechnology, pharmacogenetics in diabetes and cardiology, robot-assisted coronary surgery, insulin pumps and other similar sophisticated technologies currently under several stages of development or preliminary clinical use.
The number of people who have contributed to the success of our Journal is very large, so it would be tedious to mention all them by name. They are the members of the Editorial Board, the authors, the external reviewers, the technical staffs of BMC and Springer Nature, the loyal readers, the Journal Development Editors, and in recent months the Associate Editors. To all them our deepest gratitude.
Prof. Enrique (Zvi) Fisman, MD, Editor-in-Chief
References
Tenenbaum, A. Farewell letter from Prof. Alexander Tenenbaum, Editor-in-Chief. Cardiovasc Diabetol 20, 233 (2021).
Aronson, D., Rayfield, E.J. How hyperglycemia promotes atherosclerosis: molecular mechanisms. Cardiovasc Diabetol 1, 1 (2002).
Blog posts by Cardiovascular Diabetology's authors on the impact of their research
On the occasion of Cardiovascular Diabetology's 20th anniversary, we've asked authors of the journal's most influential articles to comment on their findings from today's perspective and on how the article has influenced their careers.
Cardiovascular Diabetology's 20th anniversary collection of most influential articles
Beneficial effects of a Paleolithic diet on cardiovascular risk factors in type 2 diabetes: a randomized cross-over pilot study
Tommy Jönsson, Yvonne Granfeldt, Bo Ahrén, Ulla-Carin Branell, Gunvor Pålsson, Anita Hansson, Margareta Söderström, Staffan Lindeberg
Original investigation | Published: 16 July 2009
How hyperglycemia promotes atherosclerosis: molecular mechanisms
Doron Aronson, Elliot J Rayfield
Review | Published: 08 April 2002
Comparison of vildagliptin twice daily vs. sitagliptin once daily using continuous glucose monitoring (CGM): Crossover pilot study (J-VICTORIA study)
Masaya Sakamoto, Rimei Nishimura, Taiga Irako, Daisuke Tsujino, Kiyotaka Ando, Kazunori Utsunomiya
Original investigation | Published: 06 August 2012
Endothelial dysfunction: a comprehensive appraisal
Ricardo J Esper, Roberto A Nordaby, Jorge O Vilariño, Antonio Paragano, José L Cacharrón, Rogelio A Machado
Review | Published: 23 February 2006
Vascular ossification – calcification in metabolic syndrome, type 2 diabetes mellitus, chronic kidney disease, and calciphylaxis – calcific uremic arteriolopathy: the emerging role of sodium thiosulfate
Melvin R Hayden, Suresh C Tyagi, Lisa Kolb, James R Sowers, Ramesh Khanna
Review | Published: 18 March 2005
Oxidative stress and the use of antioxidants in diabetes: Linking basic science to clinical practice
Jeanette Schultz Johansen, Alex K Harris, David J Rychly, Adviye Ergul
Review | Published: 29 April 2005
Human epicardial adipose tissue expresses a pathogenic profile of adipocytokines in patients with cardiovascular disease
Adam R Baker, Nancy F da Silva, David W Quinn, Alison L Harte, Domenico Pagano, Robert S Bonser, Sudhesh Kumar, Philip G McTernan
Original investigation | Published: 13 January 2006
Prevalence of cardiovascular disease in type 2 diabetes: a systematic literature review of scientific evidence from across the world in 2007–2017
Thomas R. Einarson, Annabel Acs, Craig Ludwig, Ulrik H. Panton
Review | Published: 08 June 2018
How hyperglycemia promotes atherosclerosis: molecular mechanisms
Doron Aronson, Elliot J Rayfield
Review | Published: 08 April 2002
Association between insulin resistance and the development of cardiovascular disease
Valeska Ormazabal, Soumyalekshmi Nair, Omar Elfeky, Claudio Aguayo, Carlos Salomon, Felipe A. Zuñiga
Review | Published: 31 August 2018
Most Talked About Articles
Cardiovascular disease risk factor responses to a type 2 diabetes care model including nutritional ketosis induced by sustained carbohydrate restriction at 1 year: an open label, non-randomized, controlled study
Nasir H. Bhanpuri, Sarah J. Hallberg, Paul T. Williams, Amy L. McKenzie, Kevin D. Ballard, Wayne W. Campbell, James P. McCarter, Stephen D. Phinney, Jeff S. Volek
Original investigation | Published: 01 May 2018
Metformin improves circulating endothelial cells and endothelial progenitor cells in type 1 diabetes: MERIT study
Fahad W. Ahmed, Rachel Rider, Michael Glanville, Kilimangalam Narayanan, Salman Razvi, Jolanta U. Weaver
Original investigation | Published: 26 August 2016
Beneficial effects of a Paleolithic diet on cardiovascular risk factors in type 2 diabetes: a randomized cross-over pilot study
Tommy Jönsson, Yvonne Granfeldt, Bo Ahrén, Ulla-Carin Branell, Gunvor Pålsson, Anita Hansson, Margareta Söderström, Staffan Lindeberg
Original investigation | Published: 16 July 2009
Impact of a 2-year trial of nutritional ketosis on indices of cardiovascular disease risk in patients with type 2 diabetes
Shaminie J. Athinarayanan, Sarah J. Hallberg, Amy L. McKenzie, Katharina Lechner, Sarah King, James P. McCarter, Jeff S. Volek, Stephen D. Phinney, Ronald M. Krauss
Original investigation | Published: 08 December 2020
The selective peroxisome proliferator-activated receptor alpha modulator (SPPARMα) paradigm: conceptual framework and therapeutic potential
Jean-Charles Fruchart, Raul D. Santos, Carlos Aguilar-Salinas, Masanori Aikawa, Khalid Al Rasadi, Pierre Amarenco, Philip J. Barter, Richard Ceska, Alberto Corsini, Jean-Pierre Després, Patrick Duriez, Robert H. Eckel, Marat V. Ezhov, Michel Farnier, Henry N. Ginsberg, Michel P. Hermans, Shun Ishibashi, Fredrik Karpe, Tatsuhiko Kodama, Wolfgang Koenig, Michel Krempf, Soo Lim, Alberto J. Lorenzatti, Ruth McPherson, Jesus Millan Nuñez-Cortes, Børge G. Nordestgaard, Hisao Ogawa, Chris J. Packard, Jorge Plutzky, Carlos I. Ponte-Negretti, Aruna Pradhan, Kausik K. Ray, Željko Reiner, Paul M. Ridker, Massimiliano Ruscica, Shaukat Sadikot, Hitoshi Shimano, Piyamitr Sritara, Jane K. Stock, Ta-Chen Su, Andrey V. Susekov, André Tartar, Marja-Riitta Taskinen, Alexander Tenenbaum, Lale S. Tokgözoğlu, Brian Tomlinson, Anne Tybjærg-Hansen, Paul Valensi, Michal Vrablík, Walter Wahli, Gerald F. Watts, Shizuya Yamashita, Koutaro Yokote, Alberto Zambon, Peter Libby
Review | Published: 04 June 2019

Cardiovascular Diabetology is affiliated with Sackler Faculty of Medicine, Tel-Aviv University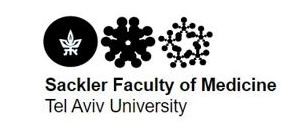 Annual Journal Metrics
2022 Citation Impact
9.3 - 2-year Impact Factor
9.6 - 5-year Impact Factor
2.054 - SNIP (Source Normalized Impact per Paper)
2.361 - SJR (SCImago Journal Rank)

2022 Speed
3 days submission to first editorial decision for all manuscripts (Median)
55 days submission to accept (Median)

2022 Usage
2,116,496 downloads
14,109 Altmetric mentions